T.O.M. Employee Management
Demo | System Requirements | Order By Phone: 1-800-390-7520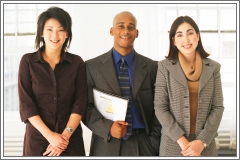 Overview
With T.O.M. Employee Management you will have all your employee information in one place. T.O.M. Employee Management will allow you to quickly pull information for a specific employee or for a group of employees whether you need it for a state report, for performance evaluations, or for analyzing accidents or absences. The software will remind of upcoming due dates on critical driver requirements before it is too late.
Benefits of T.O.M. Employee Management

Tracks information for ALL your Transportation Department Employees; drivers, substitute drivers, mechanics etc.


Tracks driver training and certification requirements as well as completion history!


Complete accident and incident tracking.


Complete medical information tracking!


Complete performance review and evaluation tracking.

Rich set of management reports available.
Features

Electronic Employee Check In – Find Out who's not there BEFORE it's too late!

T.O.M.'s Tickler File will let you know when drivers' license, physicals, training and certifications are due to be renewed well in advance of expiration.


Will track driver absences and allow you to report on absence frequency by many options including day of the week.


Print California T-01 and T-02 automatically!
Workstations:
Web Browser software (Microsoft Internet Explorer v6.0 or other)
Web/Application Server:
Minimum
Windows 95, Windows 98, Windows NT, Windows 2000 or Windows XP operating system.
CD-ROM drive (required for installation)
450 mHZ (or higher)
64 MB RAM
50 MB available space (requirement differs among districts)
10/100 network adapter card
LAN connectivity to T.O.M. databases (or reside locally)
Recommended
Windows NT, Windows 2000 or Windows XP operating systems.
CD-ROM drive (required for installation)
550 mHZ (or higher)
128 MB RAM
100 MB available space (requirement differs among districts)
10/100 network adapter card
LAN connectivity to T.O.M. databases (or reside locally)